Lgbt: Dad Overhears Son's Plans to Come Out,... →
Some people (ahem) need to wait until after their son comes out to show their support. Not Nate's dad. In a letter that was posted this morning to Facebook by the pro-gay clothing and accessory brand FCKH8, the unidentified father writes his son an inspirational letter of acceptance after…
If Only They Knew... →
…how many gay students are at every prom all over.  And they aren't just coupling with the opposite sex to gain admission.  Sullivan High School Students, Teacher Fighting For 'Traditional' Prom That Would Ban Gays http://www.huffingtonpost.com/2013/02/11/diana-medley-gay-student-prom-ban-sullivan-high_n_2661919.html#slide=2091728
My High School Boyfriend Was Gay: One-Year...
I am so thrilled that I'm celebrating the one-year run of My High School Boyfriend Was Gay at UCB East tonight! Come on out to see Eliot Glazer, Giulia Rozzi, Kevin Allison with special guest Katie Donohue and me and goblin princess with the mostest Camille Harris. Thanks to UCB and Nate Dern for the stage, the chance on a REAL GAY show and time to work out my comedic voice — to make...
2 tags
Gayke: Teen Comes Out to Parents with Punny 'Gay... →
15-year-old Ellen-admirer Laurel was understandably nervous about how her parents would react to her coming out, so she baked them a cake to sweeten the blow.
reminiscing with my high school boyfriend (who is...
Appreciating this nugget I found on the intraweb today.
Me: Were we there before or after Swiss prom? Do you remember?
Him: ...I suppose 20 years is a long time. Yikes!! I think we were there after Swiss prom...lol.
Him: I believe I was there already with Cary et al and you joined us.
Him: I think you had to go back to Germany after prom, although I'm not sure why.
Me: Because I lived there haha
Him: Yes...but were you still in school? I seem to remember a boyfriend as well. ;)
Me: Was there another boyfriend? Weren't you the boyfriend? Haha. Good times.
6 tags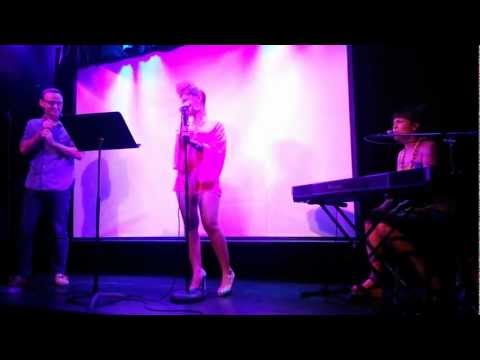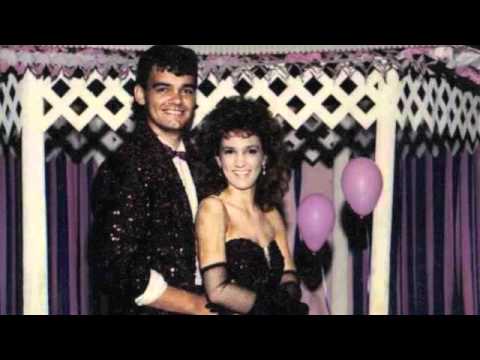 What It Means When Gay Men Kiss Women
Check out this great article at ELLE by the very funny and smart Seth Plattner about why (some) gays like to get mouthy with their ladyfriends. 
Toucha, Toucha, Toucha
RIP to the The Rocky Horror Show Broadway Revival.  It was one of the most mind-blowing things I had ever seen on stage.  I am not sure if it is a case of Don't Tell Mom the Babysitter's Dead wherein I was so obsessed with it upon initial consumption I am unable to assess an accurate review open maturity.  But I saw the revival fall of my senior year and loved it.  My parents and...
2 tags
It Lasts Longer
It was my girlfriend, Alexandra's birthday and I had this great idea -convince student photographer and fellow theatre tragedy, Rachel to take some romantic photos of us. The trick to it was masquerading that we were actually the subjects of a photo project for Rachel. We were anything but romantic in our Old Navy performance fleece ensembles, forcing kisses in the courtyard across from the band...
Doling out the Charm
Alexandra slapped me right across the face.  My high school girlfriend and I were paired together for a musical number at school.  It was "Master of the House" from Les Mis.  Familiar?  It's a bunch of toothless drunks celebrating and humiliating the innkeeper in a light, comedic moment.  On the final dress before we left for the State Thespian Conference (which is like the...